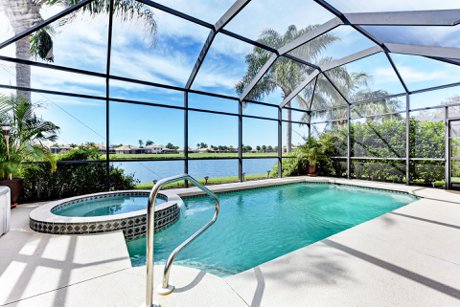 Many people who buy homes in Florida want to make it their primary residence. Besides being the "Sunshine State", we also have plenty of beaches, things to do and NO STATE INCOME TAX! However, especially if you own property in another state, there are several things you need to do properly to establish residency here.
Here is some information regarding making your Florida home your primary residence and homesteading it. Some of the things you'll want to do after establishing residency here is to obtain a Florida Driver's License, register your vehicle(s) in Florida, register to vote and open a bank account here. You may also be asked to show proof of cancellation of a homestead exemption that you have in another state or show proof that the home there has been sold. You should also use your Florida address on your Federal tax return.
Visit this Sarasota County website for what you will need for homesteading: https://www.sc-pa.com/exemptions/homestead/overview/
This website gives you information on homesteading for Manatee County: https://ofa.manateepao.com/ApplyOnline/WebForm1.aspx
Search for homes available in the area at: http://www.flgulfcoasthomesforsale.com/
There are links to additional county websites for Sarasota, Manatee, Charlotte, Pinellas & Hillsborough on our website at: www.FLGulfCoastHomesForSale.com. You will find them on the Homepage on the right-hand side under Helpful Links. Click on each line and then you will be brought to another page with additional links for each county. Click on any link that you are interested in. You will find contact information on each county's websites to call for any additional questions that you might have.
Contact Leslie Gregory with Fine Properties at 941-238-7714 or via e-mail at Leslie@FinePropertiesRE.com if you have any questions or would like to see properties in our area. You can also contact my husband, John Gregory at 941-725-9946.
#floridahomesforsale
#makingfloridayourprimaryresidence
#southwestfloridarealestate
#homesteadinginflorida
#stateswithnostateincometax
#sarasotaflrealestate